From top luxury brands such as Gucci and Armani to legendary style icons Sophia Loren and Monica Bellucci, Italy is renowned worldwide for its sartorial style. Yet the Italian take on luxury fashion is also highly wearable thanks to its understated approach and love of outfit-elevating accessories.
Italian women, in particular, have a natural flair for making sophistication, elegance, and glamour look effortless. So, if you would like to add a little dolce vita to your life, here's how to dress Italian for luxury.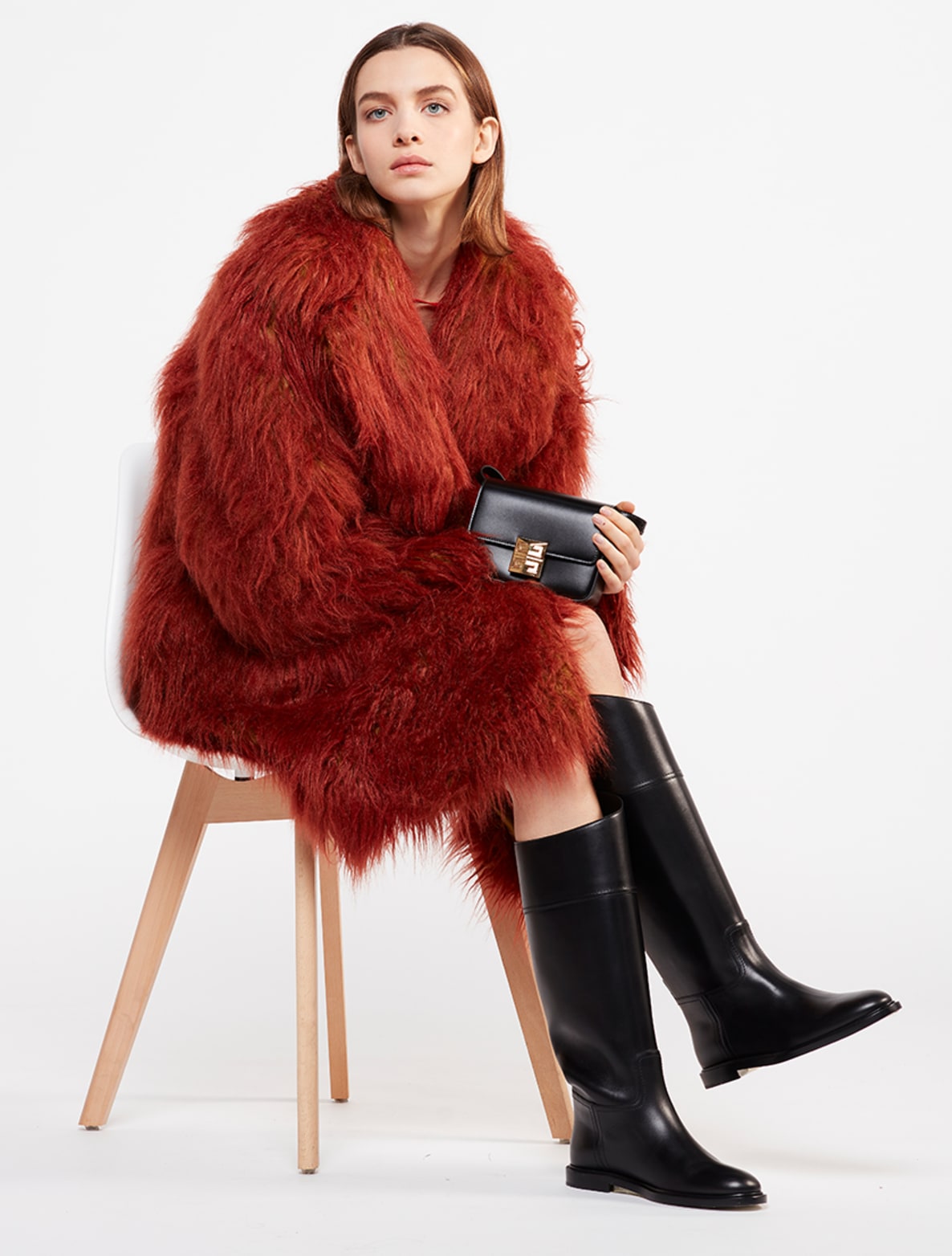 La Bella figura
The secret to chic Italian style is the concept of 'la Bella figura', or 'the beautiful figure. The Italian woman likes to make a good impression when dressing for luxury.
What is truly beautiful about la Bella figura is its effortless style that perfectly combines sophistication, elegance, and low-key glamour. Whether that's a low-key look for the school run, accessorized casual for the supermarket, or a high-end designer outfit for a special event, it's all about presenting your very best self to the world.
High-quality basics
Every Italian woman knows that when it comes to the contents of their wardrobe, investing in the basics is key to the polished look they are renowned for. They also embrace the capsule wardrobe concept, where 80% are versatile or timeless essentials while the remainder is transformational statement pieces.
To build the foundations for your Italian luxe style, start with premium-quality basics to create those classic lines and elegant looks which will effortlessly take you from day to night. Think crisp white Ts, fitted blouses, tailored blazers, and short black pants, which can all be styled and accessorized in endless ways. And, by investing in quality designs and luxury fabrics, your capsule basics will look sharp and be designed to last.
Focus on fit
Luxury is as much about how your clothes make you feel when you wear them as it is about how they look. Italian women instinctively know that a beautifully fitted outfit instantly creates a chic and sophisticated style.
Create a stunning silhouette by choosing clothes that work with the shape of your body and feel effortless to wear. Getting the right fit and cut will instantly make you look and feel good and ready to take on the world.
Choose luxe fabrics
Whether basic items for your capsule wardrobe or a one-off outfit designed to turn heads, always invest in the best fabrics if you want to emulate the luxury Italian look. Quality materials such as silk, cashmere, and premium leather add more than a touch of luxury and can elevate even the simplest of outfits like a T and skinny jeans.
You can turn any classic outfit on its head by playing with your fabric combinations, such as an edgy pair of leather trousers coupled with a super-feminine cashmere turtleneck.
Invest in a handbag
If you only add one luxury item to your Italian-inspired wardrobe, make it a designer handbag. A quality leather handbag is a staple item for any Italian woman and can complete any outfit without looking as if you have tried too hard.
Vintage-styled designs that combine practicality with high-end retro fashion are big right now. The baguette handbag epitomized by Fendi or a classic chain shoulder bag is always the perfect go-to when you need to up the sophistication. Or, for Italian city-chic, opt for a sharp cross-the-body style.
Go big on accessories.
Finally, statement accessories are at the heart of the Italian signature style. They are also an impactful way to stamp your individuality on what you wear without completely overhauling your wardrobe.
Think oversized sunglasses that channel the 1950s riviera, silk scarves with elaborate patterns, sassy red kitten heels, or statement jewelry in chunky sculptural designs. You'll soon be accessorizing just like the Italian fashionistas.
Bold accessories also pop against the timeless black, neutral, or muted colors that epitomize the chic Italian woman and can show a more playful, edgy, or seductive side to how they dress.
Using accessories to balance and harmonize your outfit, you are embracing the epitome of luxury dressing, the la Bella figura way.